Choose one of the new family models Samsung Galaxy and receive 4 or 2 months as a gift YouTube Premium, which includes video without ads and access to all the music of YouTube Music free. Here's how to participate in the initiative and all the details on the models involved.
Samsung Galaxy smartphones give you free YouTube and YouTube Music: here's how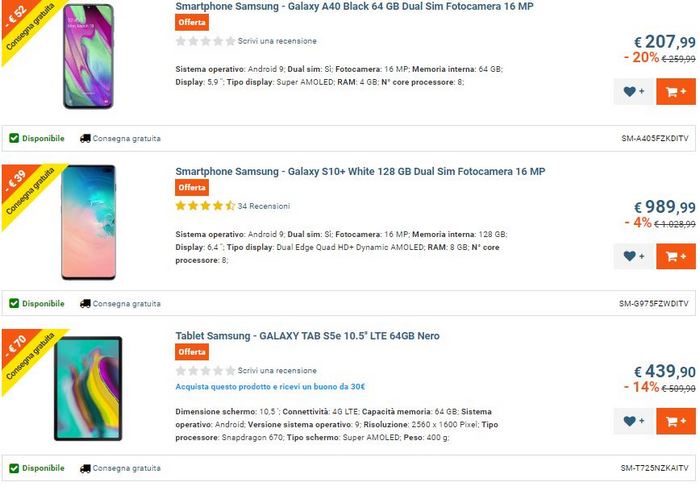 With YouTube Premium you will have access to many advantages reserved for premium users: no advertisements, downloads for viewing videos in offline, background playback (with screen off or while others are used). But the benefits do not end there because it also includes unlimited access to albums, songs and playlists on the music streaming app YouTube Music. But how can you receive this gift?
All you have to do is buy a device Samsung Galaxy through the selection of models present on monclick, log in with the Google account of the pre-installed YT app on your new smartphone and click Switch to YouTube Premium. You receive as a gift 4 or 2 months of subscription, depending on the model purchased.
CLICK HERE TO ACCESS THE PROMO
The offer of 4 months is included for those who buy and activate a device Samsung Galaxy S10, S10 +, S10e, Galaxy Tab S5e. As for the free 2 subscription months is included for those who buy and activate a device Galaxy A20e, A40 e A50. In both cases, the purchase must be made between 20 February and 29 February 2020.