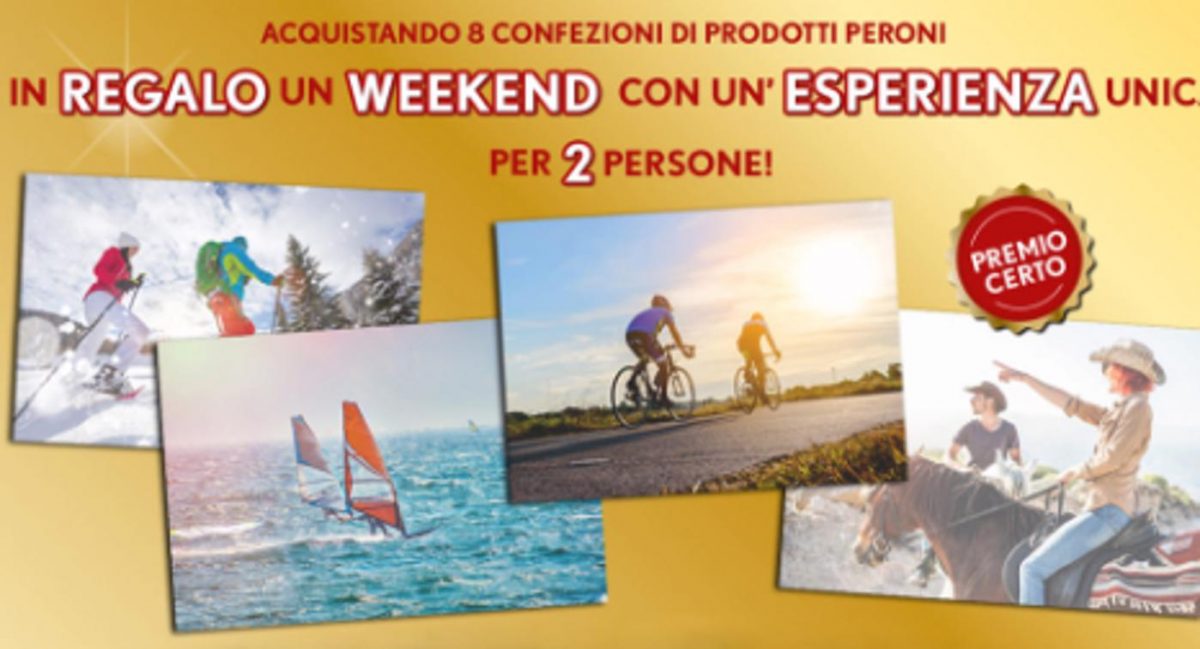 Thanks to the initiative launched by Peroni, you can live an experience only: a weekend for two people from value of 150 € comprising 1 night in farmhouse with breakfast and 1 annexed activity in the selected structure. Let's see how to participate together.
How to win a weekend for two with Peroni
In order to participate you will have to buy 8 Peroni packs among those valid for the promo:
Peroni Chill Lemon;
Peroni Gluten Free;
Peroni Forte;
Peroni 3.5.
After making the purchase you will have to go to the promotion site and register. After having accessed through the login you will have to enter data and photos of the receipt or proof of purchase. To get the safe prize you will need to collect 8 points (each package is worth 1 point). It will be enough to buy 8 packs in order to receive a weekend for two.
In doing so you will also be entitled to participate in the final draw of a Super Experience with the value of € 1000. You will have time to participate in the Peroni prize until the next one 1 September 2019!
We remind you that all purchases made at supermarkets, hypermarkets, traditional discount stores and at e-commerce are valid for the purpose of the offer. Instead, the retail outlets and the Cash & Carry are excluded.