Pandora has been for years a brand that has defined the trend of accessories, often launching important collaborations such as the one with Disney and with Harry Potter (still active). But the next partnership will be with a highly regarded brand like Star Wars, which will come very soon.
Pandora X Star Wars: here are the first details of the collection
Our Star Wars x Pandora collection is landing soon ⚔️ #StarWarsxPandora pic.twitter.com/YwbsbhSlhm

- Pandora Jewelery UK (@Pandora_UK) September 29, 2020
The collection dedicated to Star Wars di Pandora is full of nostalgia aimed at the iconic figures of the space saga of Lucasfilm and now Disney. Indeed, i charm present will be the helmet of Darth Vader, laser swords, logo of the brand, robots C-3PO, R2D2 e BB-8, in addition to Yoda e Chewbacca.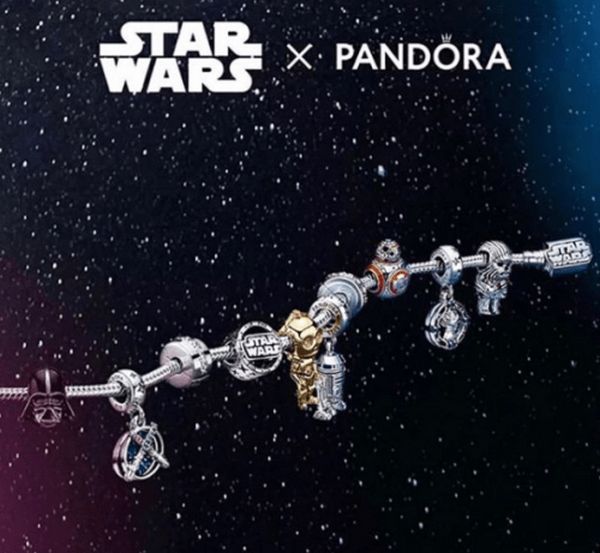 As for the bracelet, it will always be themed with the closure bearing the Star Wars logo, but it is still very standard. As for the release of the collection, we will have to wait for the first days of the upcoming month October 2020. We leave you the link to Official site for any news about it.