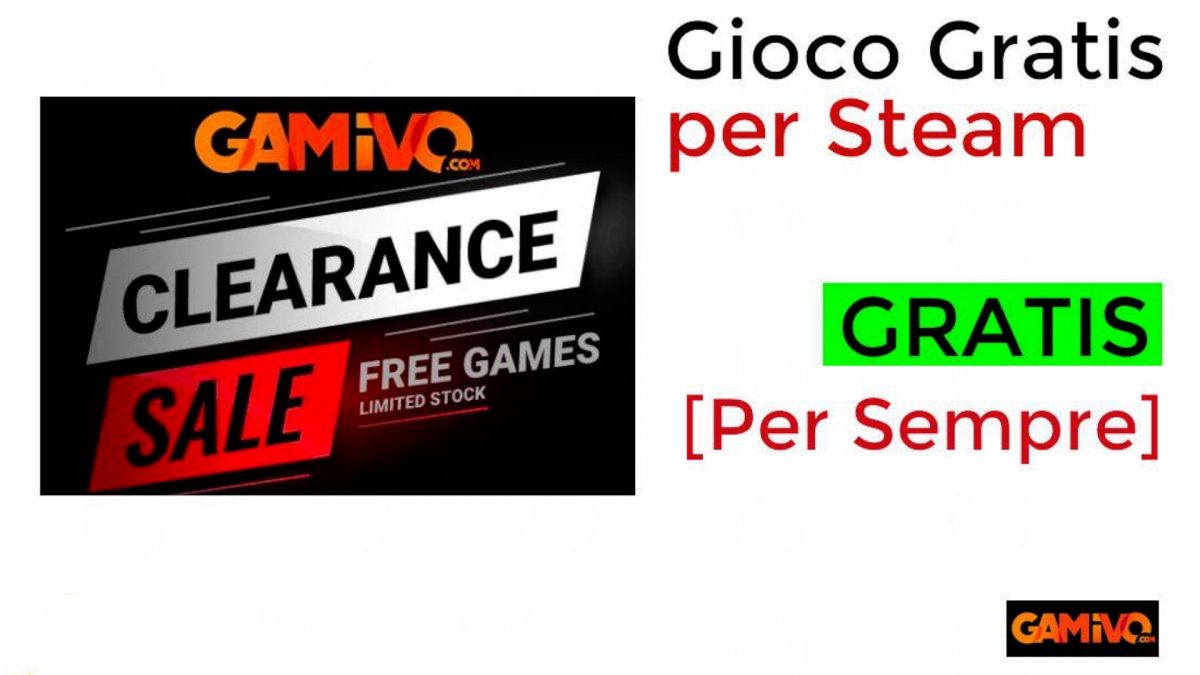 Don't stop summer offers, since each type of company is trying to attract customers with different types of promotion. Even the videogame world is not exempt from this market. A few hours ago we saw, for example, a particular initiative launched by Epic Games Store, which allows you to get two games for free until August 1. So we didn't want to pull back, either GAMIVO, the platform in which to find, compare and buy digital keys of the games on the market.
Register on the site and proceed with the free purchase of the package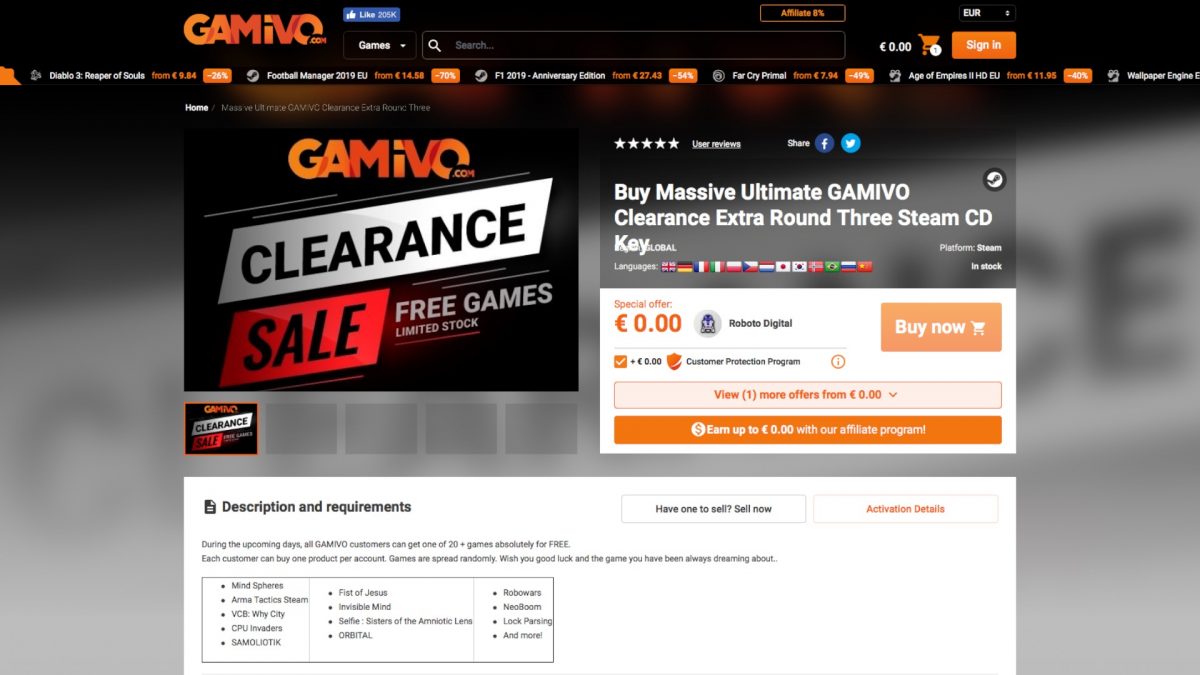 On GAMIVO it was launched by a Authorized Reseller, a particular initiative. This allows you to receive the digital key for a game for free, to be redeemed directly on Steam. In order to participate in this initiative, however, you must be registered on the platform and, after redeeming the code, the video game will remain in your Steam library.
It is not possible to choose the game you prefer, as it is the extraction is completely random. Each account, then, has the right to only one video game. Between titles present in the store, we also find:
Mind Spheres;
Arma Tactics Steam;
VCB: Why City;
CPU Invaders;
SAMOLIOTIK;
Fist of Jesus;
Invisible Mind;
Selfie: Sisters of the Amniotic Lens;
ORBITAL;
Robowars;
NeoBoom;
Lock Parsing.
Therefore, request your key by placing the "product" in the cart at no cost and wait for the code to be sent to redeem the game on Steam. To access the site of GAMIVO, click on this link.