While the Christmas discounts are still active (with the Bis Week initiative), Epic Games Store continues to offer its free games of the week. In this round we have three titles, all downloadable without paying, only for a limited period of time.
Epic Games Store offers three free games, until January 9th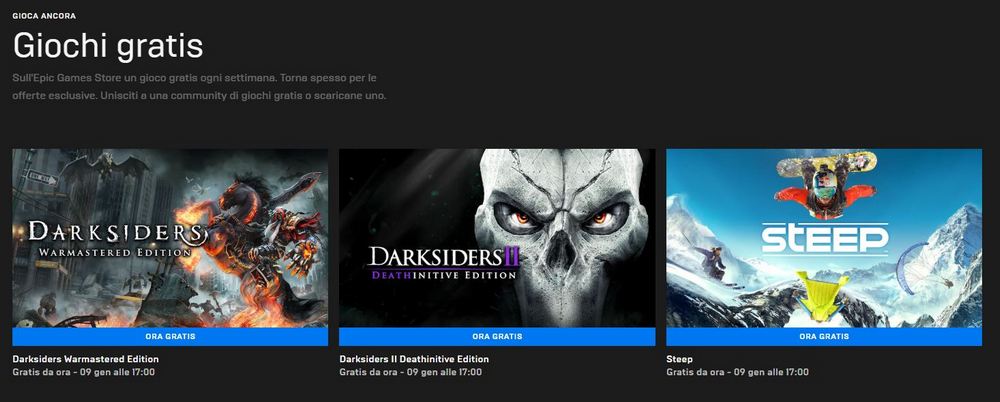 The new free games of Epic Games Store they are available for download through the official portal (find the links below) and are: Darksiders Warmastered Edition, Darksiders II Deathinitive Edition e steep. In addition to the links to download the games, below you will also find a brief description of each of them.
After being tricked by evil forces into giving birth to the Apocalypse prematurely, War, the first of the Four Knights, was accused of breaking divine law by inciting a war between Heaven and Hell.
The definitive experience of DARKSIDERS II! Native 1080p resolution. Loot distribution and game balance reworked and optimized. Enhanced graphic rendering engine for even higher visual, lighting and shadow quality.
Dominate the mountains alone or with friends with skis, wingsuits, snowboards and paragliders. Record and share your best stunts.