For most of the month of December Epic Games he gave us a whole series of discounts on some of the most important titles of the year and beyond. If you thought the Christmas offers of Epic Games Store had come to an end ... well you were very wrong, because it continues until 7 January with the Week Bis!
Epic Games Store: Christmas offers continue with the Bis week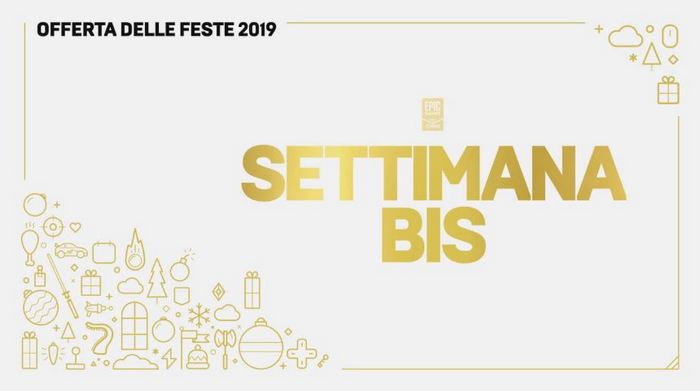 Given the success of the Christmas offers 2019, Epic Games Store has decided to extend the promotional period until after the Befana, proposing once again a wide selection of titles at a discounted price with the event Week Bis. Also, if you have not yet redeemed your € 10 Epic voucher (free!), You still have time until January 7th. Here you will find all the details on how to receive the gift: take advantage now! As for the games on offer, there are obviously many and at the bottom find the button to access the dedicated page (preceded by our selection of appetizing titles).