L'weekly appointment with gifts from Vodafone Happy Friday he also returns today, Friday 24 July, this time with a voucher for perfumeries Douglas or a coupon to be used to save money at the Aquafan in Riccione. Here are all the details on the initiative and the promo of the day!
Vodafone Happy Friday gives you a Douglas discount coupon or for the Aquafan in Riccione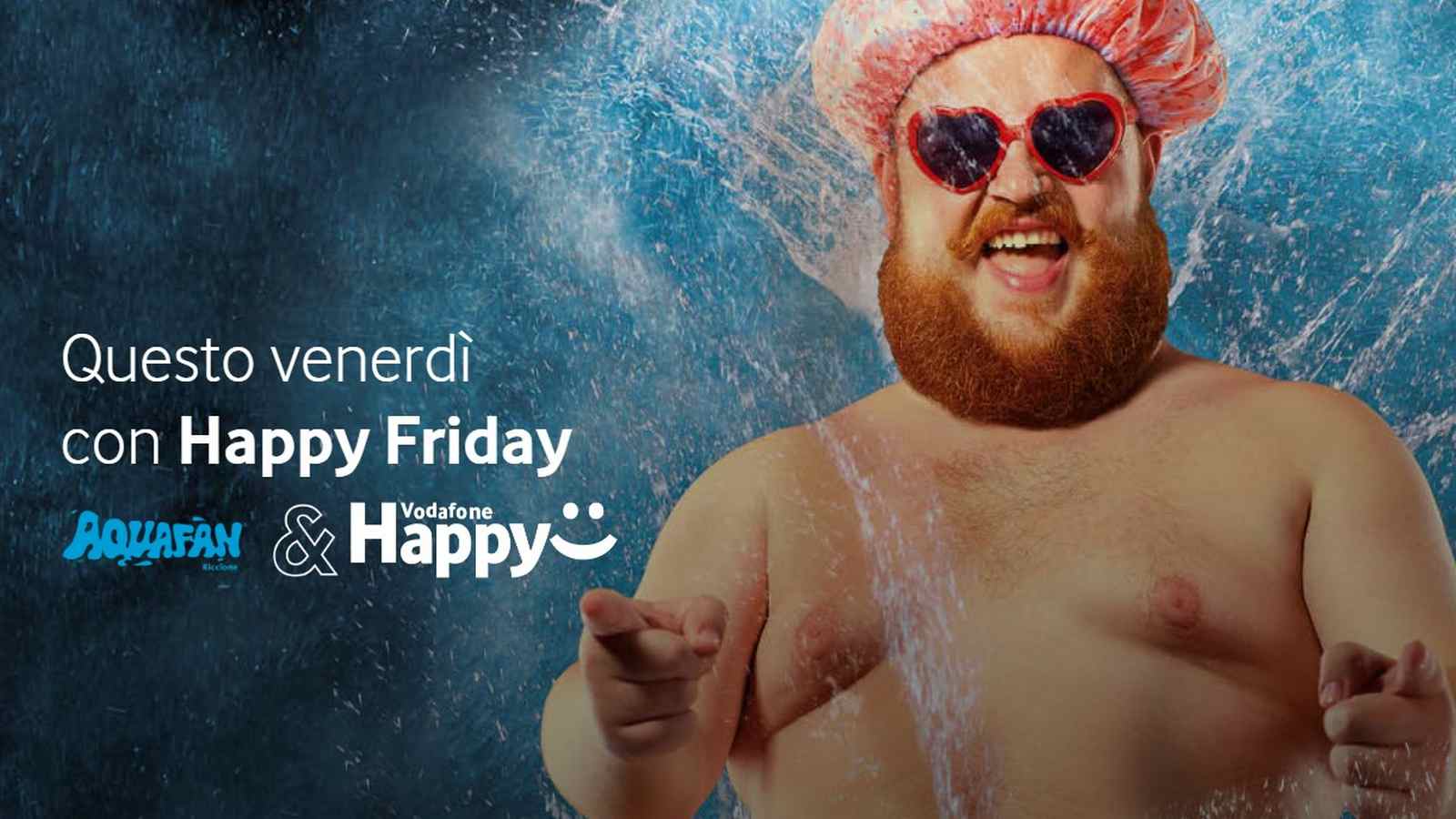 To participate in Vodafone Happy Friday on July 24, all you have to do is access the dedicated section present in the Android / iOS app of the red manager and trace a smile. Remember: in order to receive the weekly Happy Friday gifts you must be registered for the service, but don't worry because it is a free initiative. However, once you have traced the smile you can choose your gift, a possibility offered from time to time by the operator.
This week you can choose between a discount coupon to use at Douglas perfumeries (or on the online shop) or a Coupon that entitles you to a discount of up to € 10 on the purchase of a ticket for the Aquafan in Riccione. We remind you that the gift of the day can be redeemed until 23:59 pm today, July 24th. Once you get your Douglas Coupon, it can be used until the 2 August 2020; in the case of Aquafan, the code will be valid until 31 July.
How to use the Douglas discount coupon?
Il Coupon to be used in Douglas perfumeries offers 30% discount coupon on a product of your choice, with the exception of the Acqua di Parma and Dyson brands and discounted products. To use the discount in the stores, all you have to do is show the SMS you received (after tracing the smile) and the Douglas Beauty Card at the time of purchase in the nearest Douglas perfumery, directly at the checkout. If you are not yet a Douglas Beauty Card holder, you can sign it directly at the cashier.
In case you prefer online purchases, through the Official site by Douglas, just insert the product you are interested in inside the cart and then use the discount code before completing the purchase.