Once the offers for Black Friday have ended, it's time to kick off the Cyber ​​Monday di Udemy, with lots of courses available at discounted prices and with prices from € 9.99. For the uninitiated, Udemy is a platform with over 100 thousand online courses that cover the most disparate topics and taught by expert teachers. By purchasing one or more courses you will get unlimited access to videos and materials, also available on the move via the official app for Android and iOS smartphones. More comfortable than that!
Cyber ​​Monday Udemy: courses on offer starting from 9.99 €, up to 5 December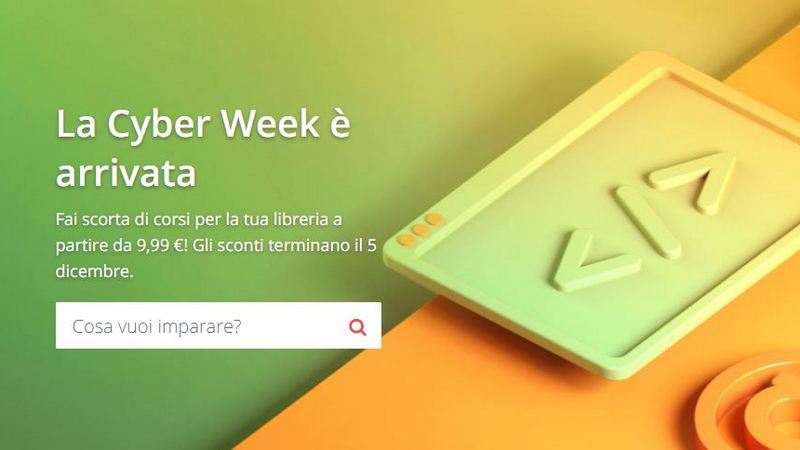 Udemy's Cyber ​​Monday will last until 5 December, so you have some time to look through the platform courses in search of the right course for you. Meanwhile, we leave you with a selection of online courses on offer, all very interesting and at a bargain price.
Obviously the courses on offer on Udemy for Cyber ​​Monday they do not end here. Click on the bottom button to access the initiative page, where you will find all the details and an even more in-depth overview of the available courses.